Cognitive Behavioral Therapy (CBT) Workshops by Christine Padesky
> Important Note:  Most of the event dates and times are listed for the Pacific Time Zone. Please adjust accordingly for your time zone. 
> If you cannot attend a workshop, try our CBT Training on MP4 video and MP3 audio. CLICK HERE to visit Digital Padesky Store (available 24/7)
– – – – – – –

CBT Boot Camp: Building Core Clinical Competencies (UK 2014)
May 1, 2014
–
May 2, 2014
PDT

CBT Boot Camp is especially designed for novice and intermediate level CBT therapists who want to build and strengthen core clinical competencies as well as understand more clearly how these competencies function as the foundation for all CBT protocols.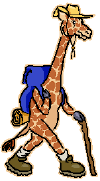 CBT Boot Camp features innovative participant exercises that approach familiar topics in novel ways. Workshop learning is enhanced through live and video clinical demonstrations, structured participant exercises, and handouts. As always, this workshop is infused with Dr. Padesky's signature warmth, humor, and an emphasis on practical clinical tips.
Roth, A.D., & Pilling, S. (2007). The competences required to deliver effective cognitive and behavioural therapy for people with depression and with anxiety disorders. London: Department of Health.