Dialogues for Discovery
Improving Psychotherapy's Effectiveness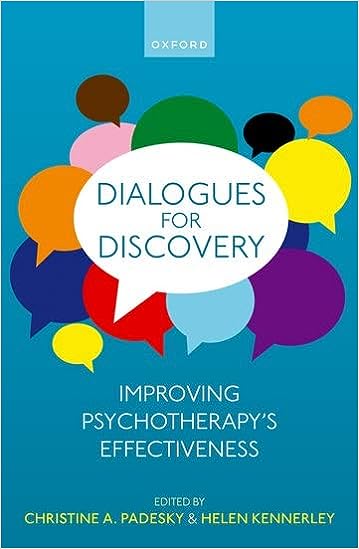 For Psychotherapists of all modalities
"Make more frequent and higher quality discoveries in every therapy session."
"Although the use of Socratic dialogue and guided discovery have long been encouraged in psychotherapy, it is only in the last decade or so that enough data has gathered to give clear clinical guidance about their use. Dialogues for Discovery is an exceptional resource for therapists seeking to guide their clients towards discovery and hope. This book provides practical guidance and strategies for managing common therapy impasses and dilemmas, such as low client motivation, inflexible beliefs, and alliance ruptures. It is a clinically sophisticated guide that is grounded in empirical evidence and theoretical knowledge"
ORDER DIRECT FROM PUBLISHER TODAY and SAVE 30%
Use promotion code: ASPROMP8
More than 1,300,000 in print!
"Simple yet powerful steps you can take to overcome emotional distress."
Cited as "The Most Influential Cognitive-Behavioral Therapy Publication" by the British Association for Behavioural and Cognitive Psychotherapies and included in the UK National Health Service Bibliotherapy Program.
Winner (Second Place)–American Journal of Nursing Book of the Year Award, Consumer Health Category
"Only rarely does a book come along that can truly change your life."
- Aaron T. Beck, MD
For Therapists - Available NOW
"Written for both therapists learning CBT and advanced practitioners wanting to hone their CBT skills."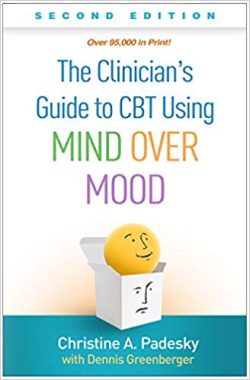 For clinicians, researchers, professors, and students. 
Completely revised and expanded with over 90% new material in a new step-by-step format.
"The Clinician's Guide fills the gap between learning cognitive therapy strategies and building skills for how and when to use them….Used together, The Clinician's Guide and MOM2 are indispensable texts in graduate-level courses to train the next generation of mental health professionals." 
—Lata K. McGinn, PhD, Ferkauf Graduate School of Psychology, Yeshiva University
Collaborative Case Conceptualization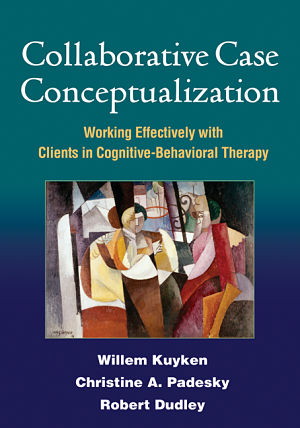 "This book sets a gold standard for how to develop individualized case conceptualizations with our clients."
– Aaron T. Beck, MD, Founder of Cognitive Therapy
COURSE USE: serves as a supplemental text in graduate-level CBT courses and clinical practica
AUDIENCE: Practitioners, students, and residents in clinical psychology, psychiatry, counseling, social work, and related mental health fields
LISTEN to an INTERVIEW with all 3 AUTHORS (on publisher's website)
READ the FIRST CHAPTER for FREE (online, courtesy of the publisher Guilford Press)
More details on Amazon
Get Kindle book on Amazon – get immediate access
Purchase EPUB version from Guilford Press
ORDER DIRECT FROM PUBLISHER TODAY