Cognitive Behavioral Therapy (CBT) Workshops by Christine Padesky
> Important Note:  Most of the event dates and times are listed for the Pacific Time Zone. Please adjust accordingly for your time zone. 
> If you cannot attend a workshop, try our CBT Training on MP4 video and MP3 audio. CLICK HERE to visit Digital Padesky Store (available 24/7)
– – – – – – –

Evolution of Psychotherapy (USA 2013)
December 11, 2013
@
8:00 am
–
December 15, 2013
@
5:00 pm
PST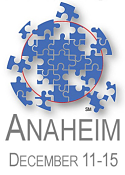 Anaheim, California – various workshop, topical panels,  conversation hour, dialogue, clinical demonstration, and invited address
"The Evolution of Psychotherapy is the largest conference in the world devoted to psychotherapy"
PRESENTER: Christine Padesky, PhD is making a variety of presentations at the Evolution of Psychotherapy Conference. The dates she is presenting are December 12, 13 & 14. See below for topics, dates and details regarding her presentations.
COMPLETE PROGRAM & REGISTRATION INFORMATION: For more conference information, details regarding early bird discounts, and the full conference schedule, visit the Evolution of Psychotherapy website. Or enter the following address into your browser (www.evolutionofpsychotherapy.com/)
(1) Assertive Defense of the Self
Workshop 26 from 1 – 4 pm / Thursday, December 12
Presented by: Christine Padesky PhD
Workshop Description: Social anxiety results from fear of criticism or rejection. Padesky teaches her treatment approach, Assertive Defense of the Self (ADS), which guides socially anxious clients in the development of coping skills giving them confidence to face criticism and rejection. This same approach can be used effectively with low self-esteem. This lively and fun workshop involves demonstrations of each step and experiential practice of Assertive Defense of the Self (ADS).
PADESKY BIO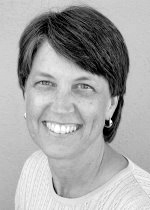 Christine A. Padesky, PhD, Co-Founder of the Center for Cognitive Therapy in Huntington Beach, California is a Distinguished Founding Fellow of the Academy of Cognitive Therapy and former President of the International Association for Cognitive Psychotherapy. Dr. Padesky is a leading cognitive therapy innovator, provides workshops and consultation to therapists worldwide (www.padesky.com) and develops audio CD & DVD therapist training materials (described at http://www.store.padesky.com). Her most recent book, Collaborative Case Conceptualization, joins five previous books which are translated into 23 languages. BABCP voted her best selling self-help book Mind Over Mood (www.mindovermood.com) the most influential CBT book of all time. She is recipient of BABCP's Most Influential International CBT Therapist award and the California Psychological Association's Distinguished Contribution to Psychology award. In 2007 the Academy of Cognitive Therapy bestowed on her its Aaron T. Beck Award for her enduring contributions to the field.
(2) Depression
Topical Panel 2 from 8-9 am / Friday December 13
Panel members: Christine Padesky PhD, Daniel Siegel MD, Michal Yapko PhD
SIEGAL BIO

Daniel Siegel, MD, received his medical degree from Harvard University and completed his postgraduate medical education at UCLA with training in pediatrics and child, adolescent and adult psychiatry. He is currently clinical professor of psychiatry at the UCLA School of Medicine where he is on the faculty of the Center for Culture, Brain, and Development and the Co-Director of the Mindful Awareness Research Center. His psychotherapy practice includes children, adolescents, adults, couples, and families. Dr. Siegel has published extensively for both professional and general audiences. He is the author of The Developing Mind: How Relationships and the Brain Interact to Shape Who We Are; The Mindful Brain: Reflection and Attunement in the Cultivation of Well-Being; The Mindful Therapist: A Clinician's Guide to Mindsight and Neural Integration; and Pocket Guide to Interpersonal Neurobiology: An Integrative Handbook of the Mind. He has lectured for the King of Thailand, Pope John Paul II, His Holiness the Dalai Lama, Google University, London's Royal Society of Arts (RSA), and TEDx.
YAPKO BIO

Michael D. Yapko, PhD, is a clinical psychologist residing in Fallbrook, California. He is internationally recognized for his work in clinical applications of hypnosis, brief psychotherapies, and the strategic treatment of depression, routinely teaching by invitation to professional audiences all over the world. He is the author of 12 books, including the classic text Trancework: An Introduction to the Practice of Clinical Hypnosis (4th ed.), Depression is Contagious, and the award winning books Mindfulness and Hypnosis and Treating Depression with Hypnosis. He is a recipient of numerous awards including the American Psychological Association's Division 30 Award for Distinguished Contributions to the field as well as The Milton H. Erickson Foundation's Lifetime Achievement Award. More information about Dr. Yapko's works and training programs can be found at http://www.yapko.com.
(3) Anxiety Disorders
Topical Panel 4 from 9:20-10:20 am / Friday December 13
Panel members: David Barlow PhD, Christine Padesky PhD, Bessel Van Der Kolk MD
BARLOW BIO

David H. Barlow, PhD, is Professor of Psychology and Psychiatry and Founder and Director Emeritus of the Center for Anxiety and Related Disorders at Boston University. He received his Ph.D. from the University of Vermont in 1969 and has published over 500 articles and chapters and over 60 books mostly in the area of the nature and treatment of emotional disorders. He is the recipient of numerous awards, including the Distinguished Scientific Award for Applications of Psychology from the American Psychological Association and James McKeen Cattell Fellow Award honoring individuals for their lifetime of significant intellectual achievements in applied psychological research.
VAN DER KOLK BIO
Bessel A. van der Kolk, MD, has been the Medical Director of The Trauma Center in Boston for the past 30 years. He is a Professor of Psychiatry at Boston University Medical School and serves as the Director of the National Center for Child Traumatic Stress Complex Trauma Network. He is past President of International Society for Traumatic Stress Studies. Though he identifies himself primarily as a clinician, he has published well over 100 peer reviewed scientific articles on various aspects of trauma, including his current projects: 1) yoga for treating PTSD, funded by the National Institutes of Health; 2) the use of theater for violence prevention in the Boston public schools, funded by the CDC; 3) the mechanisms of EMDR; 4) sensory integration; and 5) the use of neurofeedback in PTSD. He participated in the first neuroimaging study of PTSD, in the first study to link Borderline Personality Disorder with childhood trauma; was co-principal investigator of the DSM IV Field Trial for PTSD and is chair of the NCTSN DSM V workgroup on Developmental Trauma Disorder. He has written extensively about using neuroscience research to identify appropriate treatments for PTSD and completed the first NIMH-funded study of EMDR. He has taught at universities and hospitals around the world.
(4) A Variety of CBT Topics
A variety of CBT topics are covered during this conversation hour with Christine Padesky.
Conversation Hour 6 from 10:40 – 11:40 am / Friday December 13
Presented by: Christine Padesky PhD
Cognitive Behavioral Therapy & Positive Psychology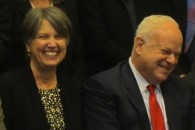 Padesky & Seligman discuss aspects of CBT and Positive Psychology
Dialogue 11 from 5:10 – 6:10 pm / Friday December 13
Presented by:  Christine Padesky PhD & Martin Seligman PhD
SELIGMAN BIO
Martin Seligman, PhD, Professor of Psychology and Director of the Positive Psychology Center, University of Pennsylvania. His main mission has been the promotion of the field of Positive Psychology. Dr. Seligman is past president of the American Psychological Association, and has received the Association's Laurel Award and Lifetime Achievement Award. He has received numerous other awards from a large variety of organizations, both national and international. Author of 20 books and 200 articles, his books have been translated into twenty languages.
(5) Behavioral Experiments (Video)
Padesky presents an in depth video exploration of the use of behavioral experiments in CBT.
Clinical Demonstration 16 from 9:20 to 10:20 am / Saturday December 14
Presented by: Christine Padesky PhD
(6) Strengths-Based CBT: Making a Positive Difference
Invited Address 7 from 10:40 to 11:40 am / Saturday December 14
Presented by: Christine Padesky PhD
Invited Address Description: We are developing strengths-based therapy approaches that use CBT principles and practices to construct new beliefs and behaviors that promote positive client growth. Changes in CBT over the past three decades provide platforms for "new" therapy methods such as constructive use of imagery, client-generated metaphors, and therapeutic use of smiling and silence. New therapy models, to (a) build resilience and (b) treat personality disorders by constructing new interpersonal beliefs and behaviors, foreshadow a trend toward CBT approaches that more explicitly help people thrive in the face of life challenges.
Events at this year's Evolution will take place at the Anaheim Convention Center, and the neighboring Hilton and Marriott Hotels.