Due to COVID 19 we suspended Pop Up CBT tours
in 2020, 2021, and 2022
2019 Pop Up CBT Training Tour in USA-Canada
(ended August 18, 2019 after 7,700 miles)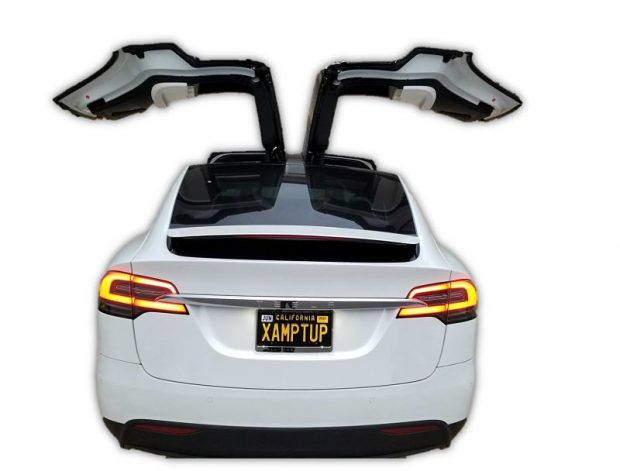 NO CURRENT DATES for Pop Up CBT
The following 2019 dates and locations were approximations. The exact dates are determined by the number and length of stops. If you are interested in a Pop Up along this route, use contact form at bottom of page.
August 8-10: Traverse City Michigan
August 11: Michigan City, Indiana
August 12: Davenport, Iowa
August 12: Iowa City, Iowa
August 12 or 13: Des Moines, Iowa
August 13: Omaha, Nebraska
August 14: Lincoln, Nebraska
August 15: Glenwood Springs, Colorado
August 16: Grand Junction, Colorado
August 17: St George, Utah
August 17 or 18: Las Vegas, Nevada
We began July 29, 2019 in Sandwich, Massachusetts and  conducted Pop Up CBT events in Cape Cod (Massachusetts), Providence (Rhode Island), and in Ottawa and Toronto, Ontario (Canada).
Welcome to Pop Up CBT – our On-The-Road training model. Padesky and Mooney are driving across the USA and Canda in July and early August 2019. Whenever our schedule and location permit, we are happy to provide Pop Up CBT training.
Pop Up CBT offerings are available to all mental health professionals and graduate students in locations within reasonable driving distances of our route through the USA and Canada. They are scheduled very last minute and can be any one or more of the following: 1-2 hour workshops and presentations, brief question and answer sessions, quick consults, meet and greets. 
Expand the map below to see our expected route. We leave Sandwich, Massachusetts July 29, 2019 and go West via the USA and parts of Canada on our return to California. Our transport is a 2018 Tesla Model X 100D , an all electric SUV. Our route is partially determined by access to Tesla Superchargers. We believe we can provide low cost CBT mini training events while maintaining a low carbon foot print. Should be a blast!
To Find Out Where We Are and What We are Doing
How can I get a Pop Up CBT program at my location?
First check our route map below.
You need to be a mental health professional or graduate student in a mental health field
Check our route map to see if you are within reasonable driving distance (approx. 50 miles)
Select from our topics and formats (see topics and format list below)
Make sure you can provide a suitable site (see suitable site section)
Ensure attendees are mental health professionals or graduate students in a mental health field
Use the contact form at the bottom of this page. Make sure your request includes all the required specific information so we can send you the estimated fees.
Fee Range: from $400 – $1000 USD plus (e.g. provide or contribute toward lodging)
A bonus for us is if there is electric vehicle charging in your area. We use Tesla Superchargers and Charge Point locations. To see locations near you, visit  the chargepoint location finder. (see How to Locate Electric Vehicle Charging Stations section)
Can I Charge People to Attend a Pop Up CBT Event?
Absolutely. You are the organizer/sponsor of the popupcbt event. We recommend you set fees that make your popupcbt event readily affordable to your audience. You can also make attendance free. In all cases, it is important that you have your attendees RSVP so you can control space and seating requirements. 
Pop Up CBT Topics Available
Using Mind Over Mood 2nd Edition in therapy (in general, or one of the following mood focuses: depression, anxiety, anger, guilt, shame)
Building Resilience with Strengths-Based CBT
Case Consultation (uses our Supervision / Consultation 

Worksheet

 available from https://www.padesky.com/clinical-corner/clinical-tools/)
Questions and answers about CBT protocols, processes, road blocks
Socratic Dialogue and Guided Discovery
Easy Set-ups for Behavioral Experiments
Mistakes to Avoid when Assigning Homework
Assertive Defense of the Self protocol for social anxiety
Pop Up CBT Suggested Formats
(1 hour minimum / 2 hour maximum)
Brief interactive seminar (small group with focus on a specific subject and active participation)
Question and Answer session with graduate students / therapists (can be theme oriented if desired)
Group case consultation
Individual consultation
Meet and greet (e.g. wine & cheese tasting with Drs Padesky & Mooney; the possibilities are endless)
Read about our first Pop Up CBT event here (workshop that included clinical exercises and demonstrations, action-oriented with goal to build skills to address current problems)
A suitable site would be an ADA accessible building (or home) in a location easily accessible by your intended audience. The room should comfortably seat everyone and have good acoustics, airflow and lighting with access to rest rooms and water.
Can be a business office, classroom, university site, community clinic, private home (only if it's mid-century modern – just kidding).
After several decades of large group workshops, Padesky and Mooney relish the the opportunity to meet with small groups of therapists.
Padesky: I have an affinity for therapists who work outside major urban areas and who do not often have access to training. I look forward to offering more affordable training to therapists and graduate students who cannot travel to attend the large workshops.
Mooney: We have gone full in electric, with solar panels, a power wall and a Tesla Model X. We are both excited about the possibility of affecting climate change and perhaps encouraging others to lower their carbon foot print.
We love working together, meeting bright, interesting, dedicated therapists. We both had tired of all the months of advance planning and scheduling our large scale workshops required. We believe we can identify everyday issues, barriers, and challenges that therapists face when providing sophisticated, empirically supported CBT. We want to target those issues in brief, succinct, ready to use formats through our Pop Up CBT offerings.
How To Locate Electric Vehicle Charging Stations (not required)
A bonus for us is if there is electric vehicle charging in your area. We use Tesla Superchargers and Charge Point locations. To see locations near you, visit  the chargepoint location finder from your desktop computer. 
Before starting your search:
first enter the location under "I want to charge near…"
Then check the following
under STATUS – select "Available"
under CONNECTOR TYPE – select "Level 2-J1772" and "Supercharger – Tesla"
under NETWORK – select ChargePoint
Possible locations will be listed on the right side of the page.
What does that license plate mean?
We are driving in a Tesla Model X, an all electric SUV. In addition to teaching CBT, we are hoping to demonstrate that it is totally possible to travel everywhere in an electric vehicle. This is a behavioral experiment on our part but it has full empirical support (i.e. evidence based)! So in our Model X we are "amped up" about the possibilities.