Cognitive Behavioral Therapy (CBT) Workshops by Christine Padesky
> Important Note:  Most of the event dates and times are listed for the Pacific Time Zone. Please adjust accordingly for your time zone. 
> If you cannot attend a workshop, try our CBT Training on MP4 video and MP3 audio. CLICK HERE to visit Digital Padesky Store (available 24/7)
– – – – – – –

Living Health, Balance & Hope Symposium (USA 2017)
May 25, 2017
@
8:00 am
–
4:00 pm
CDT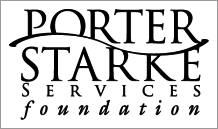 2017 Valparaiso, Indiana USA – Keynote Address & 5 hour Workshop
The day begins with an invited keynote address for the public and continues with a five hour workshop for mental health professionals.
INVITED KEYNOTE BREAKFAST – 8:00 am to 9:30 am – For the Public
Mind Over Mood: Simple & Practical Tools for Everyday Living (a presentation for the public)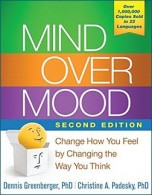 Learn seven practical skills to improve your mood and boost happiness. The good news is, these skills are: research-tested, simple to learn, and can be mastered in a few weeks.
Dr. Padesky shows how to use these skills and a way to measure your moods so you can track your progress over time. Whether you struggle with particular moods or just want to increase your sense of well-being, this presentation is for you!
SYMPOSIUM BROCHURE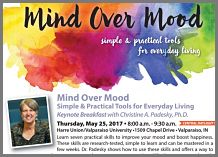 CLICK HERE to view & download PDF Brochure
WORKSHOP – 10 am to 4 pm – For Mental Health Professionals
For Best Outcomes, Teach Mood Specific Skills (a 5 hour workshop for mental health professionals)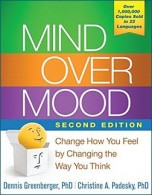 Clients who learn mood management skills improve more quickly and are less likely to relapse. But what skills make the biggest difference in the shortest amount of time? Drawing from three decades of research, this workshop illustrates the best evidence-based skills (from CBT, mindfulness, acceptance therapies, and positive psychology) to help clients understand and manage depression, anxiety, anger, guilt and shame.
This workshop features live clinical demonstrations, innovative and structured participant exercises, as well as detailed handouts. As always, each hour is infused with Dr. Padesky's signature warmth, humor, and an emphasis on practical clinical tips.
Participants are encouraged to bring the 2nd Edition of Mind Over Mood to the workshop. Dr. Padesky will be happy to sign books during breaks.
DISCOVER
Why it is better to use gratitude diaries weekly than daily
When a focus on core beliefs can actually make depression worse
Why Thought Records are not a core intervention for anxiety
How the new 2nd Edition of Mind Over Mood (Greenberger & Padesky, 2016) provides an evidence-based roadmap for therapists who want to teach mood-specific skills
LEARNING OBJECTIVES
By the end of this workshop, participants will be able to:
DESCRIBE two skills that are linked to faster improvement and lower relapse for depression
USE a fingerprint metaphor to engage clients in tracking behaviors and moods
UNDERSTAND when and how often to use gratitude diaries to boost happiness
LIST five interventions that can help clients deal with guilt and shame
EXPLORE relevant issues with clients to determine whether forgiveness is therapeutic
ASK questions that help identify the central thoughts maintaining anxiety
SET UP behavioral experiments to test our anxious underlying assumptions
IDENTIFY safety behaviors which interfere with anxiety treatment progress
EVENT: The Living Health, Balance and Hope Symposium helps educate, advocate and celebrate mental health and wellness.
REGISTRATION DEADLINE: May 10
SPONSOR: Porter-Starke Services Foundation
The Foundation is committed to creating and hosting events that advance the health, balance and hope of our community. These events are made possible with the continued support of our volunteers, community leaders, private donors and corporate sponsors.
PRESENTER: Christine A. Padesky, PhD. Presenter bio …