Cognitive Behavioral Therapy (CBT) Workshops by Christine Padesky
> Important Note:  Most of the event dates and times are listed for the Pacific Time Zone. Please adjust accordingly for your time zone. 
> If you cannot attend a workshop, try our CBT Training on MP4 video and MP3 audio. CLICK HERE to visit Digital Padesky Store (available 24/7)
– – – – – – –

CBT Boot Camp 2.0: Using Mind Over Mood 2 to Build Core Therapist and Client Skills (Canada 2017)
May 1, 2017
–
May 2, 2017
CDT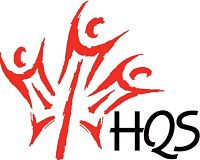 WINNIPEG, MANITOBA, CANADA
2 Day / 12 hour workshop by Christine A. Padesky, PhD. Early Bird Individual Fee $250 until April 3, 2017.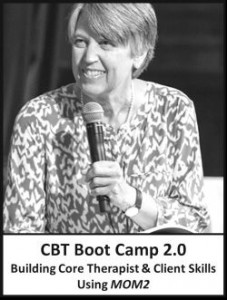 CBT Boot Camp 2.0 features innovative participant exercises that approach familiar topics in novel ways. Workshop learning is enhanced through live clinical demonstrations, structured participant exercises, and handouts. By the end of CBT Boot Camp, participants will achieve greater CBT fitness in the areas of: therapy structure and alliance, improving client ability to observe and self-monitor, assigning and debriefing homework relevant to specific client moods, and use of guided discovery methods (such as Socratic dialogue, thought records, behavioral experiments, and responsibility pies).
SPONSOR
HQS Professional Development
www.hqs-pd.ca
Barbara Quesnel, MSW, RSW
Barb@hqs.ca
REGISTRATION
www.hqs-pd.ca
DATE / TIME
May 1 – 2, 2017 / All Day
WORKSHOP FEES
$250 Early Bird Individual (until April 3, 2017)
$230 Early Bird Group (until April 3, 2017)
$275 Full Registration Fee
$255 Full Registration Group
$200 Full-time Student
Mind Over Mood 2nd edition (MOM2) is significantly different from the first edition of this book in both structure and content and includes three new chapters, wholly revised existing chapters as well as 25 new worksheets. Since this workshop primarily emphasizes this new material, it is helpful both for therapists who have extensive experience with the first edition and those who don't. Therapists who own MOM2 are encouraged to bring it to the workshop. Dr. Padesky will be happy to sign copies.