Cognitive Behavioral Therapy (CBT) Workshops by Christine Padesky
> Important Note:  Most of the event dates and times are listed for the Pacific Time Zone. Please adjust accordingly for your time zone. 
> If you cannot attend a workshop, try our CBT Training on MP4 video and MP3 audio. CLICK HERE to visit Digital Padesky Store (available 24/7)
– – – – – – –

CBT Boot Camp: Building Core Clinical Competencies (UK 2012)
September 4, 2012
–
September 5, 2012
PDT

TUNBRIDGE WELLS, UNITED KINGDOM
Attendance is limited to 150. Apply soon! Special discount for Canterbury Christ Church alumni. For details Email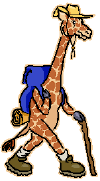 CBT Boot Camp is especially designed for therapists who want to build and strengthen core CBT clinical competencies as well as understand more clearly how these competencies function as the foundation for all CBT protocols. By the end of Boot Camp, participants will achieve greater CBT fitness in the areas of: therapy structure and alliance, client observation and self-monitoring, awareness of safety behaviors versus good coping, assigning and debriefing relevant homework, and use of guided discovery methods (such as Socratic dialogue, thought records, and behavioral experiments). Dr. Padesky also demonstrates therapeutic responses to common therapy obstacles that often derail CBT progress. Following her demonstrations, participants engage in "obstacle courses" which are exercises designed to help therapists apply the appropriate core competency in the face of these challenges.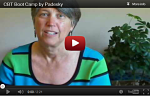 Here's a brief description of Boot Camp 1.0 on YouTube (NOTE: as of October 2015, we now offer Boot Camp 2.0)
LOCATION INFORMATION: Salomons is an historic mansion situated in 35 acres of beautiful parkland close to the spa town of Royal Tunbridge Wells. The surrounding area includes gardens, castles, historic houses, ancient churches, art exhibitions, a maize maze, sunflower show, and lots of shopping. FREE onsite parking. Economical en-suite accommodations onsite. FREE shuttle to and from site (via train station at Tonbridge).
SPONSORS WEBSITE: www.canterbury.ac.uk/social-applied-sciences/
Canterbury Christ Church / Tracey Plunkett
Event Category: