Cognitive Behavioral Therapy (CBT) Workshops by Christine Padesky
> Important Note:  Most of the event dates and times are listed for the Pacific Time Zone. Please adjust accordingly for your time zone. 
> If you cannot attend a workshop, try our CBT Training on MP4 video and MP3 audio. CLICK HERE to visit Digital Padesky Store (available 24/7)
– – – – – – –

CBT Boot Camp: Building Core Clinical Competencies (Canada 2012)
September 24, 2012
–
September 25, 2012
PDT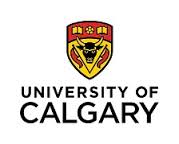 EDMONTON, CANADA
CBT Boot Camp is especially designed for novice and intermediate level CBT therapists who want to build and strengthen core clinical competencies as well as understand more clearly how these competencies function as the foundation for all CBT protocols.
NOTE: as of October 2015, we now offer Boot Camp 2.0
COURSE OVERVIEW: Cognitive behavioural therapy (CBT) offers a rapidly expanding collection of therapy protocols tailored to specific disorders. Learning these can be a daunting task for CBT therapists. Fortunately, all CBT treatments involve core competencies (Roth & Pilling, 2007). Once these competencies are mastered, it becomes comparatively easy to learn protocols for specific client disorders. By the end of Boot Camp, participants will achieve greater CBT fitness in the areas of: therapy structure and alliance, client observation and self-monitoring, awareness of safety behaviors versus good coping, assigning and debriefing relevant homework, and use of guided discovery methods (such as Socratic dialogue, thought records, and behavioral experiments). Dr. Padesky also demonstrates therapeutic responses to common therapy obstacles that often derail CBT progress. Following her demonstrations, participants engage in "obstacle courses" which are exercises designed to help therapists apply the appropriate core competency in the face of these challenges. CBT Boot Camp features innovative participant exercises that approach familiar topics in novel ways. Workshop learning is enhanced through live and video clinical demonstrations, structured participant exercises, and handouts. As always, this workshop is infused with Dr. Padesky's signature warmth, humour, and an emphasis on practical clinical tips.
REFERENCES: Roth, A.D., & Pilling, S. (2007). The competences required to deliver effective cognitive and behavioural therapy for people with depression and with anxiety disorders. London: Department of Health.
Testimonials from Boot Camp 2011 in Calgary
Christine is excellent! Wonderful techniques that are valuable in clinical practice
Very engaging presenter. Excellent balance of learning approaches offered. I would attend both Christine Anxiety and Depression workshop in June/12
Christine is an excellent speaker and I felt she gave real life skills that were not overwhelming
Excellent teacher. Well informed, well organized
I am very excited about the possibility of Dr Padesky returning
The depth of knowledge of Dr Padesky. Her ability to clarify, explain, very practical. Can leave workshop and begin my own "behavioral experiments"
Excellent!! Very well executed. Much appreciated (The instructor encouraged the active participation and involvement of participant)
Was excellent. Would like to see her come back to Calgary for another workshop
Excellent. Hope you have her return.
University of Calgary, Dept Social Work
fswcrd@ucalgary.ca
Event Category: