Cognitive Behavioral Therapy (CBT) Workshops by Christine Padesky
> Important Note:  Most of the event dates and times are listed for the Pacific Time Zone. Please adjust accordingly for your time zone. 
> If you cannot attend a workshop, try our CBT Training on MP4 video and MP3 audio. CLICK HERE to visit Digital Padesky Store (available 24/7)
– – – – – – –

Anxiety Traps! CBT Solutions (Canada 2017)
April 27, 2017
–
April 28, 2017
PDT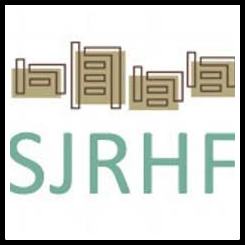 2017 St. John, CANADA –  two day / 12 hour workshop (9:00 am – 4:30 pm each day)
WORKSHOP DESCRIPTION
Clients often feel trapped in anxiety. This is because common anxiety coping strategies such as avoidance and safety behaviors actually maintain anxiety disorders. Unfortunately, some common therapy practices designed to relieve client distress can also trap therapists and clients in ineffective cycles of therapy.
Leading cognitive behavioral therapy (CBT) instructor Christine A. Padesky, Ph.D. teaches principles and methods that help therapists and clients avoid both types of anxiety traps. Padesky teaches which CBT therapy interventions are most helpful for each type of anxiety disorder and when using these same methods can actually prolong anxiety treatment.
One of the features past participants of this workshop found most helpful was Dr. Padesky's new framework of "danger disorders" and "coping disorders" which simplifies decision making about which interventions to choose even when the client experiences more than one type of anxiety disorder.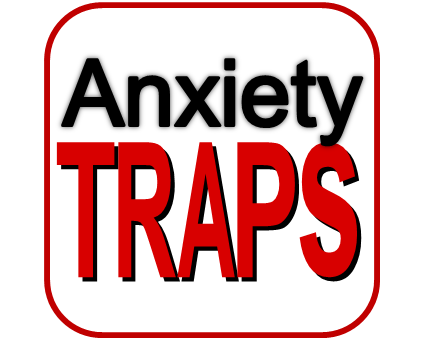 Those who have attended Dr. Padesky's workshops in the past are familiar with her signature workshop approaches. After she demonstrates key therapy methods via live demonstrations or video, participants have an opportunity to bring their learning to life in carefully designed experiential exercises. These are framed by her clear didactic teaching, organized handouts, and rich clinical discussions. Learning unfolds in simple steps which layer over the course of the workshop to yield a sophisticated and nuanced treatment approach by the end.
Attend this workshop to learn principles underpinning anxiety treatment methods and to practice the skills required to effectively use CBT anxiety protocols. Enjoy this workshop for all Dr. Padesky's embedded creativity, humour, and optimism which support learning to treat your clients' anxiety disorders more effectively.
LEARNING OBJECTIVES
By the end of this workshop, participants will be able to:
TEACH clients the anxiety equation
RECOGNIZE common treatment principles for danger and coping disorders
IDENTIFY triggers and maintenance factors for each anxiety disorder
PRACTICE induction methods used in treatment of panic
TEACH clients to address "what if?" GAD worries with action plans
LEARN methods for working with anxious imagery
GIVE a rationale for "assertive defense of the self" with social anxiety
OBSERVE approaches that address post-traumatic memory gaps
WHO SHOULD ATTEND
This workshop is exclusively for the staff of addiction and mental health Services, Horizon Health Network, Saint John Zone, New Brunswick, Canada.
Ideal for intermediate level CBT therapists who already have experience working with anxiety disorder protocols, more expert CBT therapists who attended reported the workshop includes useful new ideas (danger/coping disorder framework) and methods (assertive defense of the self for social anxiety) that make this workshop suitable even for experienced CBT therapists. Novice CBT therapists are also welcome to attend to learn treatment methods, principles, and Padesky's organizing framework that will speed mastery of anxiety therapies.
WORKSHOP SPONSOR
Saint John Regional Hospital Foundation
The Saint John Regional Hospital Foundation has raised over $80 million to date in support of excellence and innovation in the areas of equipment, mental health, research, education and patient comfort at the Saint John Regional Hospital, the largest health care centre in the province – providing world-class care for all New Brunswickers.
This workshop focus is on practical, clinical tools for therapists, using a hands-on format involving numerous role-plays and exercises, accompanied by extensive handouts.
PRESENTER – Christine A. Padesky, PhD
Christine A. Padesky, Ph.D., is considered one of the leading cognitive therapy workshop presenters in the world, appreciated for her depth of knowledge, compassion, and good-humored warmth. She has presented over 450 workshops to more than 50,000 professionals throughout North and South America, Europe, and Asia as well as 25 workshops with cognitive therapy's founder, Aaron T. Beck, M.D. Her clear, organized and compelling presentations integrate theory, empiricism, creativity, audience interaction and practical skills.
Co-founder in 1983 of the Center for Cognitive Therapy in Huntington Beach, California, Dr. Padesky was one of the earliest therapists to use CBT with depression (beginning in 1978). She is a Distinguished Founding Fellow of the Academy of Cognitive Therapy and former President of the International Association for Cognitive Psychotherapy. In 2002, the British Association of Behavioural and Cognitive Psychotherapies (BABCP) named Dr. Padesky the "Most Influential International Cognitive-Behavioural Therapist." In 2003, she received recognition for her Distinguished Contribution to Psychology from the California Psychological Association. In 2007, the Academy of Cognitive Therapy honored her with its Aaron T. Beck Award for enduring contributions to the field.
Dr. Padesky provides consultation to mental health professionals, clinics, hospitals and groups worldwide. She develops audio video training materials (described at www.Store.Padesky.com) that demonstrate cognitive therapy processes and protocols and is a featured therapist in several award-winning educational films. She is co-author of books translated into 23 languages including Collaborative Case Conceptualization, Cognitive Therapy of Personality Disorders, Clinician's Guide to Mind Over Mood, and Cognitive Therapy with Couples. BABCP voted her best selling cognitive therapy self-help book Mind Over Mood: Change How You Feel by Changing the Way You Think (www.mindovermood.com) the most influential cognitive therapy book of all time. The second edition of Mind Over Mood received second place in the 2016 American Journal of Nursing Book of the Year Awards in the Consumer Health category. Read more … 
WHEN
April 27 – 28, 2017
9:00 am – 4:30 pm each day
WHERE
Exact location to be announced
Saint John, New Brunswick, CANADA
COST
Not open to the public. This is a workshop exclusively for the staff of addiction and mental health services, Horizon Health Network, Saint John Zone, New Brunswick, Canada
CONTACT
Dr. Kehinde Aladetoyinbo
+1 506-648-6773 (Canada)
Email
Kehinde.Aladetoyinbo@HorizonNB.ca
Event website
(event not posted on a website – brochure for employees only)