Cognitive Behavioral Therapy (CBT) Workshops by Christine Padesky
> Important Note:  Most of the event dates and times are listed for the Pacific Time Zone. Please adjust accordingly for your time zone. 
> If you cannot attend a workshop, try our CBT Training on MP4 video and MP3 audio. CLICK HERE to visit Digital Padesky Store (available 24/7)
– – – – – – –

Building Resilience with Vulnerable Clients (Wales 2014)
May 23, 2014
@
9:00 am
–
4:30 pm
PDT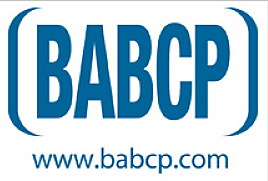 LLANDUDNO, WALES
Sponsor's Contact Information: Email: BABCP Workshops
SPONSOR: A Tri-Funded Welsh Branch Event (BABCP CWNEW, North West Wales, and South & West Wales)

WORKSHOP DESCRIPTION: This workshop teaches Padesky & Mooney's 4-step model for identifying, building and strengthening resilience, which can be integrated into CBT. This approach integrates knowledge from resilience research and constructive cognitive behavioural therapy (CBT) methods. Participants learn to search for strengths within six main areas of competence characteristic of resilient individuals and help clients build a personal model of resilience (PMR™).
OBJECTIVES
Identify six areas of competence linked to resilience
Name 3 highly recommended life areas in which to search for strengths
Practice questions that bring strengths to client awareness
Build a personal model of resilience (PMR™) in four steps
Practice methods to evoke resilient symbolism and metaphor
Appreciate the balancing roles of persistence and acceptance in resilience
PRESENTER: Christine A. Padesky, Ph.D.
PROGRAM / REGISTRATION INFORMATION: Email the Sponsor for program information: BABCP Workshops
PROGRAM FEES
Lunch & refreshments are included. CPD certificates will be provided
Early bird fee deadline 21 Feb:

BABCP Members – £105 Non-members – £120

Full registration after 21 Feb:

BABCP Members – £120 Non-members – £135

Registration Closes 21 March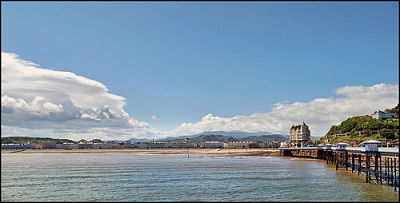 VENUE CYMRU: a unique and outstanding sea-front location. The attraction of Venue Cymru is enhanced by its location in Llandudno, a town that retains an air of quality so frequently lost by many coastal resorts. The architecture, history and atmosphere of Llandudno is unique. A wonderfully preserved promenade, delightful shopping parade plus an abundance of daytime activities and evening entertainment combine to produce a town of distinct character. The A55 dual carriageway connects the town to both the M56 and M53; in travel terms both Manchester and Liverpool are only one hour's drive away, as are their respective airports. Direct trains run from Llandudno Junction to London Euston in just over 3 hours.