Cognitive Behavioral Therapy (CBT) Workshops by Christine Padesky
> Important Note:  Most of the event dates and times are listed for the Pacific Time Zone. Please adjust accordingly for your time zone. 
> If you cannot attend a workshop, try our CBT Training on MP4 video and MP3 audio. CLICK HERE to visit Digital Padesky Store (available 24/7)
– – – – – – –

Action, Dialogue & Discovery: The Evolution of Socratic Questioning (France 2021)
December 1, 2021
@
8:00 pm
–
9:15 pm
Paris, FRANCE
COST: FREE to Registrants
Time and Date posted are for CET – Central European Time. Due to the time zone difference, this program is available for USA viewers on Wednesday, December 1 @ 11 am Pacific Time.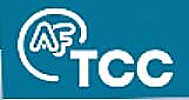 INVITED WEBINAR PRESENTATION
Address by Christine A. Padesky, PhD, on Action, Dialogue & Discovery: The Evolution of Socratic Questioning (1 hour)
Presented for the Association Francaise de Therapie Comportementale et Cognitive (French Association for Behavioral and Cognitive Therapy)
DESCRIPTION
Socratic questioning, now called Socratic dialogue, is no longer a chair-bound, predominantly cognitive intervention. Instead, it is most effective when paired with action-packed therapy methods such as behavioural experiments, role plays, imagery, and interactive writing. Pairing these action methods with Socratic dialogue increases engagement, elicits here and now data, and ensures discoveries are more memorable. One of the most frequently downloaded papers from the Padesky.com website is my first keynote address, delivered at the London EABCT conference in 1993 and titled, "Socratic questioning: Changing minds or guiding discovery?" It described and illustrated four stages of Socratic questioning and argued that the purpose of Socratic methods in CBT should be to guide discovery, not change minds. Over the past several decades we have expanded our view of discovery processes to include a focus on client strengths, development of new beliefs and behaviors, and the potential to inject these processes into practical self-help exercises. This talk highlights ways to pair Socratic Dialogue with action-packed therapy methods in order to achieve more enduring collaborative discoveries.
PRESENTER BIO
Christine Padesky is a leading cognitive therapy innovator, and provides workshops and consultation to therapists worldwide and develops audio and video therapist training materials (digital downloads). Along with Kathleen Mooney, PhD, Dr. Padesky is co-founder of the Center for Cognitive Therapy in Huntington Beach, California and co-creator of Strengths-Based CBT. Christine is considered one of the leading CBT presenters in the world, appreciated for her depth of knowledge, compassion, and good-humoured warmth. She has presented over 500 workshops to more than 50,000 professionals throughout North and South America, Europe, Oceania and Asia as well as 25 workshops with cognitive therapy's founder, Aaron T. Beck, M.D. Her clear, organised and compelling presentations integrate theory, empiricism, creativity, and practical skills. You can find clinical tips on her YouTube channel.
SPONSOR: Association Francaise de Therapie Comportementale et Cognitive
SPONSOR WEBSITE: https://www.aftcc.org/
EVENT REGISTRATION: https://www.aftcc.org/webform/formulaire-dinscription-gie-i-love-tcc
Event Categories: