Cognitive Behavioral Therapy (CBT) Workshops by Christine Padesky
> Important Note:  Most of the event dates and times are listed for the Pacific Time Zone. Please adjust accordingly for your time zone. 
> If you cannot attend a workshop, try our CBT Training on MP4 video and MP3 audio. CLICK HERE to visit Digital Padesky Store (available 24/7)
– – – – – – –

Anxiety Traps! CBT Solutions (UK 2015)
May 29, 2015
–
May 30, 2015
PDT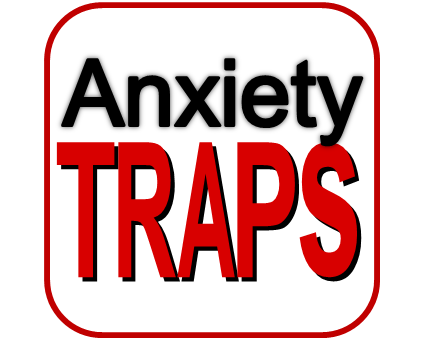 MANCHESTER, UNITED KINGDOM – 2 day workshop
BROCHURE: http://www.babcp.com/Training/Events.aspx (click on further details for their pdf brochure)
TO REGISTER: http://www.babcp.com/Training/Events.aspx (click on registration form to access their word document for registration)
Course Overview
Clients often feel trapped in anxiety. This is because common anxiety coping strategies such as avoidance and safety behaviors unwittingly maintain anxiety disorders. Unfortunately, it is also the case that some common therapy practices designed to relieve client distress instead trap therapists and clients in ineffective cycles of therapy.
Leading cognitive behavioral therapy (CBT) instructor Christine A. Padesky, Ph.D. teaches principles and methods that help therapists and clients avoid both types of anxiety traps. Padesky teaches which CBT therapy interventions are most helpful for each type of anxiety disorder and when using these same methods can actually prolong anxiety treatment.
One of the features past participants of this workshop found most helpful was Dr. Padesky's new framework of "danger disorders" and "coping disorders" which simplifies decision making about which interventions to choose even when the client experiences more than one type of anxiety disorder.
Those who have attended Dr. Padesky's workshops in the past are familiar with her signature workshop approaches. After she demonstrates key therapy methods via live demonstrations or video, participants have an opportunity to bring their learning to life in carefully designed experiential exercises. These are framed by her clear didactic teaching, organized handouts, and rich clinical discussions. Learning unfolds in simple steps which layer over the course of the workshop to yield a sophisticated and nuanced treatment approach by the end.
Ideal for intermediate level CBT therapists who already have experience working with anxiety disorder protocols, more expert CBT therapists who attended reported the workshop includes useful new ideas (danger/coping disorder framework) and methods (assertive defense of the self for social anxiety) that make this workshop suitable even for experienced CBT therapists. Novice CBT therapists are also welcome to attend. Learning treatment methods, principles, and Padesky's organizing framework will speed mastery of anxiety therapies.
Attend this workshop to learn principles underpinning anxiety treatment methods and to practice the skills required to effectively use CBT anxiety protocols. Enjoy this workshop for all Dr. Padesky's embedded creativity, humour, and optimism which help you learn to treat your clients' anxiety disorders more effectively.
Common anxiety coping strategies such as avoidance and safety behaviours unwittingly maintain anxiety disorders
LEARNING OBJECTIVES
TEACH clients the anxiety equation
RECOGNIZE common treatment principles for danger and coping disorders
IDENTIFY triggers and maintenance factors for each anxiety disorder
PRACTICE induction methods used in treatment of panic
TEACH clients to address "what if?" GAD worries with action plans
LEARN methods for working with anxious imagery
GIVE a rationale for "assertive defence of the self" with social anxiety
OBSERVE approaches that address post-traumatic memory gaps
WHO SHOULD ATTEND
This workshop is suited for therapists of all knowledge levels: novice, intermediate and expert. Therapists with similar levels of experience are paired for role plays to maximize the learning value of these exercises.
WORKSHOP SPONSOR
Manchester Branch of the BABCP
PRESENTER
Christine A. Padesky, PhD
Presenter biography
WHEN
May 29 – 30, 2015 (9:30 am – 4:30 pm)
WHERE
Manchester Conference Centre
Sackville Street
Manchester M1 3BB
United Kingdom
COST – lunch included
BABCP Member 200 GBP
Non-member 220 GBP
Last date for registration is May 15 2015
CONTACT
(+44) 0161 705 4304
Email
workshops@babcp.com