Cognitive Behavioral Therapy (CBT) Workshops by Christine Padesky
> Important Note:  Most of the event dates and times are listed for the Pacific Time Zone. Please adjust accordingly for your time zone. 
> If you cannot attend a workshop, try our CBT Training on MP4 video and MP3 audio. CLICK HERE to visit Digital Padesky Store (available 24/7)
– – – – – – –

Socratic Dialogue: A 4-Stage Model of Discovery (USA 2022)
November 3, 2022
@
11:00 am
–
12:00 pm
PDT
Time and Date posted are for Pacific Daylight Time. The event time in Central Time Zone is 1-2 pm.
FREE
ATTEND FROM ANYWHERE IN THE WORLD
A one hour VIRTUAL WEBINAR for mental health professionals and students in a mental health field.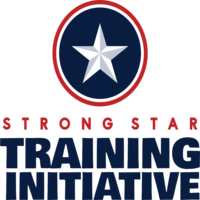 DESCRIPTION
Socratic Dialogue: A 4-Stage Model of Discovery is a one hour VIRTUAL webinar presented by Christine A. Padesky, PhD.
Our best psychotherapy sessions are often the ones in which clients make new discoveries that prove to be transformational, even in small ways. Socratic dialogue is one of the most effective ways to increase the likelihood of client discovery. Padesky offers live demonstrations of her 4-Stage Model of Socratic Dialogue (Padesky, 1993, 2019, 2020) along with guiding principles for its effective use. Recent research suggests clients may prefer Socratic therapy methods over didactic ones (Heiniger, Clark, & Egan, 2018). In addition, skillful therapist use of Socratic methods has been linked to better therapy outcomes (Braun et al., 2015; Farmer et al., 2017). Don't miss this training opportunity to learn best practices from one of the world's leading experts on Socratic Dialogue.
LEARNING OBJECTIVES
LIST the four stages of Socratic dialogue
DESCRIBE three common circumstances in which Socratic Dialogue is likely to be utilized in CBT sessions
IDENTIFY two common therapist behaviors that lead clients to say "Yes, but…" and describe what therapists can do to minimize the likelihood of this response.
PRESENTER BIO
Dr. Christine Padesky is a leading cognitive behavior therapy innovator, lecturer and consultant to therapists worldwide. Along with Kathleen Mooney, PhD, Dr. Padesky is co-founder of the Center for Cognitive Therapy in Huntington Beach, California and co-creator of Strengths-Based CBT. She is a visiting Professor at the University of East London. Her clear, organized and compelling presentations integrate theory, empiricism, creativity, and practical skills. Her awards include the Aaron T. Beck Award for her enduring contributions to the field from the Academy of Cognitive Therapy and the Distinguished Contribution to Psychology award from the California Psychological Association. She has authored six books including Mind Over Mood, The Clinician's Guide to CBT Using Mind Over Mood, and Collaborative Case Conceptualization. Her co-edited book on Socratic dialogue in psychotherapy will be released in March, 2023 by Oxford University Press. She produces audio and video therapist training materials available from the Digital Padesky Store on her website https://www.padesky.com and brief clinical tips available on her YouTube channel: https://www.youtube.com/ChristinePadesky.
WEBINAR SPONSORED BY
STRONG STAR Training Initiative, San Antonio, Texas
admin@strongstartraining.org
The University of Texas Health Science Center at San Antonio
REGISTRATION LINK
For mental health professionals and students in a mental health field

REGISTRATION LINK
For mental health professionals and students in a mental health field
LINK NO LONGER VALID
https://uthealthsa.zoom.us/webinar/register/5716639590037/WN_mnoeivDbR5-Lqu3FML6N3Q
Event Category: