Cognitive Behavioral Therapy (CBT) Workshops by Christine Padesky
> Important Note:  Most of the event dates and times are listed for the Pacific Time Zone. Please adjust accordingly for your time zone. 
> If you cannot attend a workshop, try our CBT Training on MP4 video and MP3 audio. CLICK HERE to visit Digital Padesky Store (available 24/7)
– – – – – – –

Lights, Camera, Action: CBT for Anxiety (Ottawa 2018)
October 25, 2018
–
October 26, 2018
EDT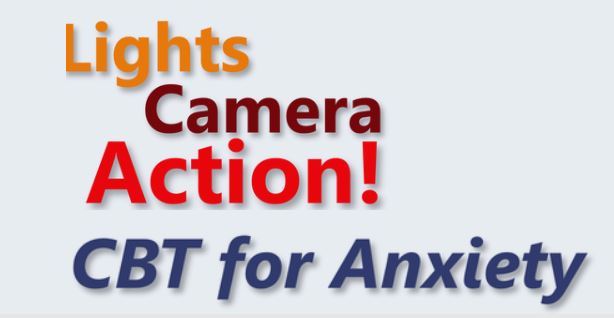 2018 OTTAWA, CANADA – two day / 11 hour workshop
A new "Show Me" workshop presented this fall by Christine Padesky
For complete Workshop & On-line Registration Information visit https://www.cognitiveworkshops.com/cbt-for-anxiety
WORKSHOP DESCRIPTION
LIGHTS: When you shine a light on your therapy with anxious clients, what do you see? Are the two of you leaning forward as participants in a thriller? Or is your client detailing a documentary of anxious moments while you flip through a mental script and try to figure out what your lines are supposed to be? This all new workshop teaches you how to light up your therapy for generalized anxiety disorder (GAD), panic disorder and social anxiety so you and your client are collaboratively engaged in viewing the central components of anxiety throughout therapy sessions.
CAMERA: An important factor in successful anxiety treatment is a clear conceptualization. Is your therapy focused on a coherent understanding of what triggers and maintains anxiety or is there a shadowy darkness obscuring it? Just as a camera guides the viewer to focus on the most important elements of a film, a coherent and individualized case conceptualization helps you and your client focus on the most important triggers and maintenance factors for anxiety. Learn how to collaboratively develop models for clearly understanding client experiences in GAD, panic disorder and social anxiety. See how a good case conceptualization helps guide intervention choices so that each session helps move the client closer to a successful therapy outcome.
ACTION: CBT for anxiety relies on action-packed methods for its success. Learn how behavioral experiments, imagery, interactive writing, and role plays can speed the pace of treatment progress. These methods lead to higher impact client learning than simply talking about anxiety and how to manage it. Over the course of the workshop participants will observe, experience, practice, and analyze principles for employing action‍‍‍ methods throughout CBT for anxiety. This all new workshop builds on last year's Action-Packed CBT: More Walk, Less Talk workshop. Attendance at this previous workshop is not required to fully benefit from this one.
DIRECTOR'S COMMENTARY: This new Show Me! Workshop is produced and directed by Christine A. Padesky, PhD, renowned for her clinical creativity. Observe her demonstrations of action-packed therapy methods as applied within anxiety treatment protocols for generalized anxiety disorder, panic disorder, and social anxiety. Just as directors sometimes overlay their own commentary onto a film, Padesky provides commentary throughout the workshop to highlight therapy decision points and her rationale for the choices she makes. Participants are invited to practice and model these methods in role plays with time for questions and feedback.
Padesky provides commentary throughout the workshop to highlight therapy decision points and her rationale for the choices she makes.
WHO SHOULD ATTEND
This workshop is intended for mental health professionals, and students receiving clinical training in the mental health professions. It is not open to the general public.


WORKSHOP SPONSOR
Cognitive Workshops: www.CognitiveWorkshops.com
ARCHIVAL NOTE: After 24 years of sponsoring workshops, Cognitive Workshops retired their business in January 2019 and closed down their website CognitiveWorkshops.com. Cognitive Workshops sponsored 67 of Christine Padesky workshops from September 1995 through November 2018 in the United Kingdom, Canada, and the United States.
PRESENTER
Christine A. Padesky, PhD
WHEN
October 25 – 26, 2018 – begins at 9:00 am
Ending times vary
Oct 25 ends at 4:15 pm
Oct 26 ends at 4:00 pm
WHERE
Richcraft Hall
Carleton University
1125 Colonel By Drive
Ottawa K1S 5B6
CANADA
COST (All prices include HST/GST, refreshments, lunch and extensive handouts)
Early bird (until September 30): 419 CDN
Regular Rate (after September 30): 449 CDN
Student Rate: 329 CDN
Workshop Aid: 349 CDN
CONTACT
Brian Toller, CognitiveWorkshops
613-236-9051 or 877-721-4034
Email
toller@cognitiveworkshops.com
Event website
https://www.cognitiveworkshops.com/cbt-for-anxiety