Cognitive Behavioral Therapy (CBT) Workshops by Christine Padesky
> Important Note:  Most of the event dates and times are listed for the Pacific Time Zone. Please adjust accordingly for your time zone. 
> If you cannot attend a workshop, try our CBT Training on MP4 video and MP3 audio. CLICK HERE to visit Digital Padesky Store (available 24/7)
– – – – – – –

Depression – Topical Panel (TP7)
December 12, 2020
@
2:45 pm
–
3:45 pm
PST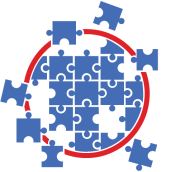 VIRTUAL EVENT – Dr Christine Padesky on a topical panel at The Evolution of Psychotherapy 2020 Virtual Experience, sponsored by the Milton H. Erickson Foundation.
Depression – 1 hr topical panel (TP7)
PANELISTS
Christine A. Padesky, PhD
Bill O'Hanlon, MS
Michael D Yapko, PhD
DESCRIPTION
Depression is one of the most common problems brought to psychotherapists. Treatment options and biological substrates will be discussed.
LEARNING OBJECTIVES
Describe three techniques for working with depression.
Describe modern neurobiological perspectives on depression.
Attendees can connect with colleagues and partners in the virtual exhibit hall.
All times listed are in PST and are subject to change.
REGISTER NOW
https://www.evolutionofpsychotherapy.com/rates