Cognitive Behavioral Therapy (CBT) Workshops by Christine Padesky
> Important Note:  Most of the event dates and times are listed for the Pacific Time Zone. Please adjust accordingly for your time zone. 
> If you cannot attend a workshop, try our CBT Training on MP4 video and MP3 audio. CLICK HERE to visit Digital Padesky Store (available 24/7)
– – – – – – –

Anxiety – Topical Panel (TP9)
December 12, 2020
@
4:15 pm
–
5:15 pm
PST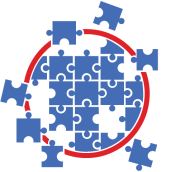 VIRTUAL EVENT – Dr Christine Padesky on a topical panel at The Evolution of Psychotherapy 2020 Virtual Experience, sponsored by the Milton H. Erickson Foundation.
Anxiety – 1 hr topical panel (TP9)
PANELISTS
Harriet Lerner, PhD
Christine A Padesky, PhD
Eli Coleman, PhD
Attendees can connect with colleagues and partners in the virtual exhibit hall.
All times listed are in PST and are subject to change.
REGISTER NOW
https://www.evolutionofpsychotherapy.com/rates