Cognitive Behavioral Therapy (CBT) Workshops by Christine Padesky
> Important Note:  Most of the event dates and times are listed for the Pacific Time Zone. Please adjust accordingly for your time zone. 
> If you cannot attend a workshop, try our CBT Training on MP4 video and MP3 audio. CLICK HERE to visit Digital Padesky Store (available 24/7)
– – – – – – –

Action and Dialogue in Psychotherapy: Dance of Equals (SP6)
December 12, 2020
@
9:15 am
–
10:15 am
PST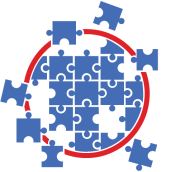 VIRTUAL EVENT – Dr Christine Padesky presents a speech at The Evolution of Psychotherapy 2020 Virtual Experience, sponsored by the Milton H. Erickson Foundation.
Action and Dialogue in Psychotherapy: Dance of Equals – 1 hr speech (SP6)
DESCRIPTION
The evolution of Cognitive Behavior Therapies (CBT) has often involved a tug-of-war between those who emphasize behavioral interventions, those who focus on cognitive inquiries and dialogues, and those who advocate for mindfulness and acceptance. Padesky shares her current integrative vision of CBT as a collaborative quest for discovery that can incorporate all these perspectives. In her approach, therapists emphasize action therapy methods to elicit emotion, full body experiencing, beliefs, imagery, behaviors, interpersonal and cultural contexts in order to foster deeper learning and change. Padesky offers a collaborative, strengths-based model in which the full power of psychotherapy is revealed when action therapy methods and Socratic dialogue interact in a dance of equals.
LEARNING OBJECTIVES
Name three action-based therapy methods
List the four stages of Socratic dialogue
Describe one principle that can guide choice of therapy methods
Attendees can connect with colleagues and partners in the virtual exhibit hall.
All times listed are in PST and are subject to change.
REGISTER NOW
https://www.evolutionofpsychotherapy.com/rates