Cognitive Behavioral Therapy (CBT) Workshops by Christine Padesky
> Important Note:  Most of the event dates and times are listed for the Pacific Time Zone. Please adjust accordingly for your time zone. 
> If you cannot attend a workshop, try our CBT Training on MP4 video and MP3 audio. CLICK HERE to visit Digital Padesky Store (available 24/7)
– – – – – – –

Five Strategies for Managing Guilt and Shame (WS18)
December 9, 2020
@
3:15 pm
–
5:15 pm
PST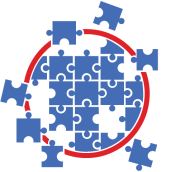 VIRTUAL EVENT – Dr Christine Padesky presents a workshop at The Evolution of Psychotherapy 2020 Virtual Experience, sponsored by the Milton H. Erickson Foundation.
Five Strategies for Managing Guilt and Shame – 2 hr workshop (WS18)
DESCRIPTION
Guilt and shame can be challenging emotions to address in therapy. More than half of all clients report keeping secrets from their therapists, often linked to shameful emotions (Bauman & Hill, 2016). Padesky demonstrates in detail how to use five strategies from Mind Over Mood (Greenberger & Padesky, 2016) that help clients disclose, understand, and manage guilt and shame: rating of the seriousness of actions, use of a responsibility pie, devising reparations for hurting someone, breaking the silence surrounding shame, and use of a self-forgiveness worksheet. Structured exercises offer opportunities to practice several of these methods. This workshop allows time for questions and answers as well as discussion of how to handle clients who blame others rather than accepting their own role in interpersonal difficulties, why reparations are not indicated in survivor's guilt, and other related topics.
LEARNING OBJECTIVES
Name one important difference between guilt and shame.
Identify two strategies ideally suited for working with people who overestimate their responsibility and are prone to frequent guilt or shame.
Describe two approaches that can help clients feel safe in revealing secrets linked to shame.
Attendees can connect with colleagues and partners in the virtual exhibit hall.
All times listed are in PST and are subject to change.
REGISTER NOW
https://www.evolutionofpsychotherapy.com/rates