Cognitive Behavioral Therapy (CBT) Workshops by Christine Padesky
> Important Note:  Most of the event dates and times are listed for the Pacific Time Zone. Please adjust accordingly for your time zone. 
> If you cannot attend a workshop, try our CBT Training on MP4 video and MP3 audio. CLICK HERE to visit Digital Padesky Store (available 24/7)
– – – – – – –

Strengths-Focused CBT: Building Resilience (USA 2014)
November 14, 2014
@
8:30 am
–
4:45 pm
PST

SAN DIEGO, CALIFORNIA
1 day interactive workshop / multimedia program that enhances learning via live clinical demonstrations, structured role plays, small group exercises, and comprehensive handouts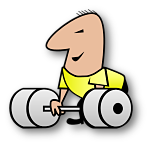 WORKSHOP DESCRIPTION
Join us for this workshop which integrates the strengths-based cognitive behavior therapy model to build resilience with collaborative case conceptualization. Structured exercises help participants develop relevant skills. Throughout the workshop, participants explore the implications of explicitly adding a strengths and resilience focus to CBT conceptualization and treatment.
Don't miss out! Learn this innovative approach that Aaron T. Beck calls a gold standard for how to develop individualized case conceptualizations with our clients.
LEARNING OBJECTIVES
Improve your awareness of how to search for "hidden" client strengths
Practice methods to bring strengths into client awareness
Collaborative with your clients to construct conceptualizations of difficulties that incorporate strengths as well as vulnerabilities
Explore the added value of identifying client-generated metaphors and imagery
Help clients use awareness of strengths to construct a personal model of resilience
The San Diego Cognitive Behavioral Therapy Consortium (SDCBTC) is a non-profit organization created to promote the standards and quality of Cognitive Behavioral Therapy (CBT) provided by licensed clinicians in San Diego County. SDCBTC aims to promote and disseminate educational information and clinical resources pertaining to CBT and related fields of practice to its members and the community.
Brochure & Registration Information