Cognitive Behavioral Therapy (CBT) Workshops by Christine Padesky
> Important Note:  Most of the event dates and times are listed for the Pacific Time Zone. Please adjust accordingly for your time zone. 
> If you cannot attend a workshop, try our CBT Training on MP4 video and MP3 audio. CLICK HERE to visit Digital Padesky Store (available 24/7)
– – – – – – –

Mind Over Mood: A Simple Path to Art and Science (USA 2019)
April 25, 2019
@
8:00 am
–
10:00 am
PDT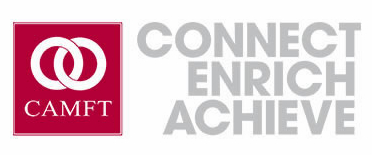 SAN FRANCISCO, CALIFORNIA
PLEASE NOTE TIME CHANGE: BEGINS 8 am. Two hour workshop program presented by Christine Padesky, PhD at the CAMFT 55th Annual Conference Advancing the Art and Science of Psychotherapy
2 HOUR WORKSHOP: Mind Over Mood: A Simple Path to Art and Science
This workshop demonstrates how the 2nd Edition of Mind Over Mood (published in 2016) reflects developments in evidence-based practice over the past two decades and how it can help therapists integrate the art and science of psychotherapy.
OBJECTIVES
DESCRIBE the TWO SKILLS with the strongest evidence supporting their helpfulness for depression
EXPLAIN why thought records are NOT a primary intervention for anxiety disorders
NAME one type of client problem that is likely to benefit from acceptance methods
DESCRIBE why it is better to use gratitude diaries weekly than daily
DESCRIPTION: Many therapists turn to self-help manuals for ideas of how to teach skills that can boost client progress. How do you artfully tailor these manuals to fit the needs of an individual client? Padesky demonstrates how to make therapy more effective by selectively matching evidence-based skills to particular client moods and using mood measures to track progress. She shows therapists how to strategically assign chapters from the 2nd Edition of Mind Over Mood (Greenberger & Padesky, 2016) which includes 60 worksheets designed to help clients learn skills drawn from CBT, mindfulness, positive psychology, acceptance therapies, and happiness research.
PRESENTER: Dr Christine A Padesky
LOCATION
Hyatt Regency – San Francisco Airport
1333 Old Bayshore Hwy
Burlingame, CA 94010
SPONSOR: CAMFT 55th Annual Conference
REGISTRATION: https://www.camft.org