Cognitive Behavioral Therapy (CBT) Workshops by Christine Padesky
> Important Note:  Most of the event dates and times are listed for the Pacific Time Zone. Please adjust accordingly for your time zone. 
> If you cannot attend a workshop, try our CBT Training on MP4 video and MP3 audio. CLICK HERE to visit Digital Padesky Store (available 24/7)
– – – – – – –

Familial and Cultural Influences on Young Adulthood (USA 2020)
October 8, 2020
@
11:00 am
–
12:30 pm
PDT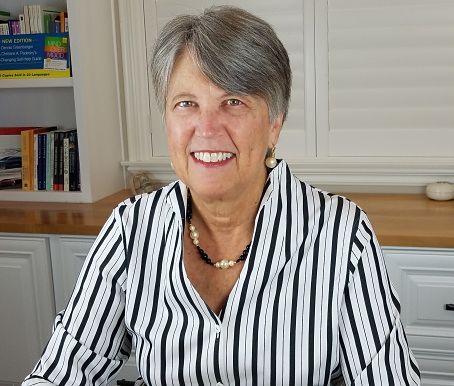 LIVE INTERACTIVE SEMINAR – by invitation only
PROGRAM DESCRIPTION
Young adulthood is a challenging time for many that can be made either easier or more difficult due to familial and cultural factors. Some family cultural practices promote independence and others foster interfamilial interdependence or dependence. At this time, the COVID-19 pandemic provides a new cultural context that can intensify the impact of familial and cultural influences on young adult lives, especially when these adults are living with their parents during the pandemic. At the same time, the presence of young adults in a household can be a net negative or net positive for parents and other adults present in the home. Today's Leading Edge Interactive Seminar explores the intergenerational and cultural factors that affect multigenerational families living in the same household with a special focus on their implications for young adults and their parents. Relevant interventions drawn from family therapy will be discussed.
EDUCATIONAL OBJECTIVES
DESCRIBE two different cultural examples of the impact of families on young adult development.
IDENTIFY one family therapy intervention that can be implemented during Covid-19 teletherapy.
REFERENCES [Readings can be found in pdf form via search in scholar.google.com]
Guessoum, S. B., Lachal, J., Radjack, R., Carretier, E., Minassian, S., Benoit, L., & Moro, M. R. (2020). Adolescent psychiatric disorders during the COVID-19 pandemic and lockdown. Psychiatry research, 291, 113264. https://doi.org/10.1016/j.psychres.2020.113264
Lebowitz E. R. (2016). "Failure to Launch": Shaping intervention for highly dependent adult children. Journal of the American Academy of Child and Adolescent Psychiatry, 55(2), 89–90. https://doi.org/10.1016/j.jaac.2015.10.014
Stjerneklar S., Hougaard E., McLellan L.F., Thastum M. (2019) A randomized controlled trial examining the efficacy of an internet-based cognitive behavioral therapy program for adolescents with anxiety disorders. PLOS ONE 14(9): e0222485. https://doi.org/10.1371/journal.pone.0222485
INSTRUCTIONAL LEVEL
Advanced
COST
Free to invitees of CTOC
PRESENTER BRIEF BIO
Christine A. Padesky, Ph.D., is a licensed psychologist and Co-Founder of the Center for Cognitive Therapy in Huntington Beach, California. She has presented over 500 workshops to more than  50,000 professionals throughout the world as well as 25 workshops with cognitive therapy's founder, Aaron T. Beck, M.D. Dr. Padesky is a Distinguished Founding Fellow of the Academy of  Cognitive Therapy. In 2002, the British Association of Behavioural and Cognitive Psychotherapies (BABCP) named Dr. Padesky the "Most Influential International Cognitive-Behavioural  Therapist." In 2003 she received recognition for her Distinguished Contribution to Psychology from the California Psychological Association. In 2007 the Academy of Cognitive Therapy honored  her with its Aaron T. Beck Award for enduring contributions to the field. In 2017 she was named an Honorary Fellow of the BABCP.
DISCLOSURE OF RELEVANT FINANCIAL RELATIONSHIPS / CONFLICTS OF INTEREST
The Center for Cognitive Therapy does not receive any commercial support for its programs and does not accept any funding that could create a conflict of interest. The content of our programs and any recommendations we make are based on the available research and on clinical experience.
Christine Padesky, PhD, and organizers for this educational activity disclose that they have no relevant financial relationships with commercial interests.
SPONSOR
Cognitive Therapy Orange County (CTOC) / Newport Beach CA / www.cognitivetherapyoc.com
1.5 CE CREDITS: available only for attendees of the original LIVE interactive seminar.
The Center for Cognitive Therapy is approved by the American Psychological Association to sponsor continuing education for psychologists. The Center for Cognitive Therapy maintains responsibility for this program and its content.