Cognitive Behavioral Therapy (CBT) Workshops by Christine Padesky
> Important Note:  Most of the event dates and times are listed for the Pacific Time Zone. Please adjust accordingly for your time zone. 
> If you cannot attend a workshop, try our CBT Training on MP4 video and MP3 audio. CLICK HERE to visit Digital Padesky Store (available 24/7)
– – – – – – –

Constructing New Core Beliefs: A CBT Master Class (UK 2013)
May 10, 2013
@
9:00 am
–
4:00 pm
PDT

HULL, UNITED KINGDOM
Join Dr. Padesky in this unique Master Class to expand your understanding and skills for working with client core beliefs.
BROCHURE: Sponsor's brochure link no longer valid once event ends (http://www2.hull.ac.uk/fhsc/newsandevents/events/constructingnewbeliefs.aspx)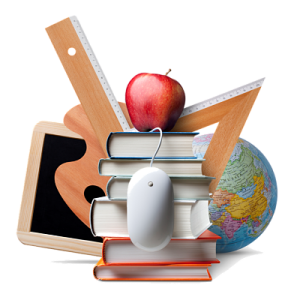 Cognitive behavioral therapists are usually quite adept at working with automatic thoughts and underlying assumptions, helped by the relative elasticity of these levels of beliefs. Core beliefs are much more challenging to shift. And because the time frame for modifying core beliefs is usually months rather than hours or weeks, it can be difficult to know if therapy interventions are helpful or serving to entrench maladaptive beliefs.
As a special benefit to participants in this Master Class, Dr. Padesky encourages participants to submit questions ahead of time. While it may not be possible in the time available to answer all questions, she will organize the Master Class to address as many participant concerns as possible regarding constructing new core beliefs with CBT.
Throughout the day, Dr. Padesky will demonstrate methods highlighted in live and video role play demonstrations. She will comment on participant role play practice exercises and offer her keen insights regarding common errors therapists make when working with core beliefs and alternative clinical responses that offer a higher likelihood of effectiveness.
Dr. Padesky plans to emphasize a number of themes:
When and when not to address core beliefs in CBT
The importance of the therapeutic alliance when working with tightly-held beliefs
The power of constructive language
Use of Socratic dialogue
The art of collaboration when therapists and clients operate from divergent belief systems
Christine A. Padesky, PhD, is one of the world's leading cognitive behavioral therapy (CBT) experts and a pioneer in core belief change methods. Over the past 25 years, she has introduced creative variations on common core belief methods (e.g., core belief log, continuum, psychodrama) and elaborated her theory and rationale for why it is more important to construct new core beliefs in CBT than it is to dispute or weaken maladaptive core beliefs.
Recommended Readings
Padesky, C.A. (1991). Schema as self-prejudice. International Cognitive Therapy Newsletter, 6, 6-7. [available from padesky.com/clinical-corner/publications/ – click on Personality Disorders section]
Padesky, C.A. (1994). Schema change processes in cognitive therapy. Clinical Psychology and Psychotherapy: An International Journal of Theory and Practice, 1 (5), 267-278. [available from padesky.com/clinical-corner/publications/ – click on Fundamentals section]