Cognitive Behavioral Therapy (CBT) Workshops by Christine Padesky
> Important Note:  Most of the event dates and times are listed for the Pacific Time Zone. Please adjust accordingly for your time zone. 
> If you cannot attend a workshop, try our CBT Training on MP4 video and MP3 audio. CLICK HERE to visit Digital Padesky Store (available 24/7)
– – – – – – –

Best Practices: CBT for Depression & Suicide (Ireland 2014)
May 14, 2014
–
May 15, 2014
PDT

WEXFORD, IRELAND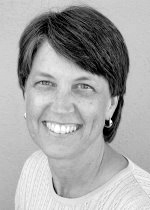 Therapists want to help depressed and suicidal clients feel better as quickly as possible. To help you do this, Dr. Padesky presents effective cutting edge ideas for clinical practice, all based in current research.
Master clinician Padesky reveals a wealth of Best Practices in her newest state-of-the-art workshop.
Use a structured interview to assess suicide risk
Individualize suicide intervention plans
Employ 3 behavioral experiments to increase anti-depressant client activity
Use client symptom measures to guide treatment and decision-making
Test negative automatic thoughts in action as well as on paper
Incorporate client strengths into treatment
SPONSORS: Cognitive Therapy Training (CTTraining.net), Centre of Nursing & Midwifery Education (HSE South – Carlow, Kilkenny, South Tipperary, Waterford, Wexford)
PROGRAM & REGISTRATION INFORMATION: for program brochure and booking form http://www.babcp.com/Advertising/Workshops/CT-Training-and-Centre-of-Nursing-and-Midwifery-Education-Best-Practices-for-Depression-and-Suicide.aspx
WORKSHOP POSTER: http://www.babcp.com/Advertising/Workshops/files/CP-Workshop-Flyer-Poster.pdf