Cognitive Behavioral Therapy (CBT) Workshops by Christine Padesky
> Important Note:  Most of the event dates and times are listed for the Pacific Time Zone. Please adjust accordingly for your time zone. 
> If you cannot attend a workshop, try our CBT Training on MP4 video and MP3 audio. CLICK HERE to visit Digital Padesky Store (available 24/7)
– – – – – – –

Best Practices: CBT for Depression & Suicide (Canada 2015)
March 26, 2015
–
March 27, 2015
PDT

CHATHAM, CANADA – 2 day /12 hour workshop
BROCHURE (PDF format). To view, click on Chatham Best Practices Brochure
TO REGISTER contact Melissa Weber by telephone at +1 519-436-6100 x 2228
DRAWING ON EVIDENCE-BASED METHODS PIONEERED BY AARON T. BECK AND DAVID JOBES, DR. PADESKY ILLUSTRATES INTERVENTIONS THAT CAN LOWER SUICIDE RISK, REDUCE SUICIDE ATTEMPTS, AND INCREASE CLIENT SAFETY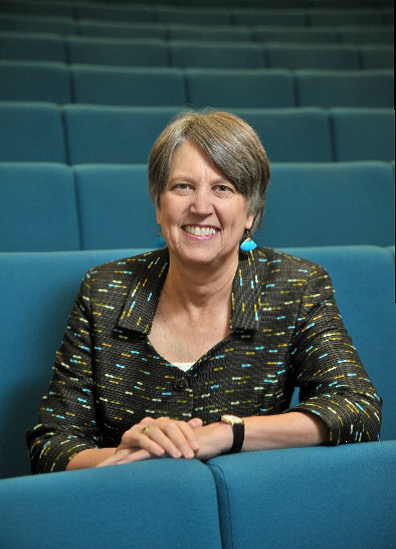 WORKSHOP DESCRIPTION
This workshop is designed for therapists at all experience levels. It emphasizes strategies to manage common obstacles encountered by therapists working with depressed and suicidal clients. For example, Padesky's clinical demonstrations and group exercises regarding behavioral activation teach principles and methods designed to target the inertia, pessimism and overwhelming fatigue that often discourage depressed clients from engaging in activities. Instead of only teaching the basics of Thought Record use, this workshop targets knowledge gaps and common errors made even by therapists who have used this method for many years: How do you identify and test images? What do you do if the hot thought is a core belief? What guideline teaches clients to find the most useful evidence that doesn't support the hot thought? In addition, Dr. Padesky integrates her seminal work on strengths-based CBT to illustrate how depressed and suicidal clients benefit when interventions build on existing strengths.
All therapists need to have a high level of skill in assessment of suicide risk. Most of the second day of the workshop teaches suicide assessment and interventions, including methods for working with suicidal imagery. Past participants especially appreciated that structured interviews and interventions are demonstrated and practiced; key forms are included in the workshop handouts.
CUTTING EDGE IDEAS FOR CLINICAL PRACTICE, ALL BASED IN CURRENT RESEARCH
Therapists want to help depressed and suicidal clients feel better as quickly as possible. To help you do this, Dr. Padesky presents effective cutting edge ideas for clinical practice, all based in current research. This master clinician reveals a wealth of Best Practices. Join in on this new state-of-the-art workshop.
LEARN
To focus on specific client symptoms to create "smarter" therapy

How spacing sessions can reduce the "discontinuation effect"

When group therapy can be as effective as individual therapy

To structure CBT to maximize client participation, skill development and relapse risk reduction

To choose interventions that are most likely to help in the time available

How to engage a client so he or she gives these interventions a full opportunity to help, and

What interventions are most effective for pessimism, hopelessness and negativity so these do not produce a drag on therapy's effectiveness.
To enhance learning, participants observe skillful demonstrations by Dr. Padesky and then try out best practice methods in role plays and guided exercises. Detailed handouts help sustain learning post-workshop.
MULTIMODAL LEARNING
Creative and engaging PowerPoint slides
Skillful demonstrations
Role plays
Guided exercises
Detailed handouts with key questionnaires provided
EVIDENCE-BASED, ENGAGING, UPLIFTING
While depression and suicide are serious topics, this workshop is designed to be engaging, fun and uplifting. It provides an evidence-based foundation for therapist practice so you can honestly communicate positive therapy expectations to your depressed clients.
"We hope you will attend this state of the art workshop that reveals a wealth of "best practices in CBT for depression and suicide"
WORKSHOP OBJECTIVES
Attendees learn to:
Use a structured interview to assess suicide risk
Individualize suicide intervention plans
Employ 3 behavioral experiments to increase anti-depressant client activity
Use client symptom measures to guide treatment and decision-making
Test negative automatic thoughts in action as well as on paper
Incorporate client strengths into treatment
WORKSHOP CO-SPONSORS
Chatham-Kent Mental Health and Addictions Program (MHAP)
Erie-St.Clair Local Health Integration Network (LHIN)
PRESENTER
Christine A. Padesky, PhD, is considered one of the leading cognitive therapy workshop presenters in the world, appreciated for her depth of knowledge, compassion, and good-humored warmth. She has presented over 400 workshops to more than 45,000 professionals throughout North and South America, Europe, and Asia as well as 25 workshops with cognitive therapy's founder, Aaron T. Beck, M.D. Her clear, organized and compelling presentations integrate theory, empiricism, creativity, audience interaction and practical skills.

Co-founder in 1983 of the Center for Cognitive Therapy in Huntington Beach, California, Dr. Padesky was one of the earliest therapists to use CBT with depression (beginning in 1978). She is a Distinguished Founding Fellow of the Academy of Cognitive Therapy and former President of the International Association for Cognitive Psychotherapy. In 2002, the British Association of Behavioural and Cognitive Psychotherapies (BABCP) named Dr. Padesky the "Most Influential International Cognitive-Behavioural Therapist." In 2003 she received recognition for her Distinguished Contribution to Psychology from the California Psychological Association. In 2007 the Academy of Cognitive Therapy honored her with its Aaron T. Beck Award for enduring contributions to the field.
Dr. Padesky provides consultation to mental health professionals worldwide. She develops audio CD and DVD training materials (described at www.Store.Padesky.com) that demonstrate cognitive therapy processes and protocols and is a featured therapist in several award-winning educational films. She is co-author of books translated into 23 languages including Collaborative Case Conceptualization, Cognitive Therapy of Personality Disorders, Clinician's Guide to Mind Over Mood, and Cognitive Therapy with Couples. BABCP voted her best selling cognitive therapy self-help book Mind Over Mood: Change How You Feel by Changing the Way You Think (www.mindovermood.com) the most influential cognitive therapy book of all time.
WHEN
March 26 & March 27, 2015
9:00 am-4:30 pm
Registration starts at 08:30am both days
WHERE
Chatham CANADA
COST
$350.00 for 2 days with lunch and course materials.
Seats limited. Registration deadline: March 13, 2015
Registration Fee will be waived for all ESC LHIN funded agencies including Alzheimer Societies System Navigators and the Mental Health & Addictions Telemedicine Nursing groups within Erie-St.Clair LHIN. Seats limited.
CONTACT
Melissa Weber
+1 519-436-6100 x 2228
EMAIL
mweber@ckha.on.ca