Cognitive Behavioral Therapy (CBT) Workshops by Christine Padesky
> Important Note:  Most of the event dates and times are listed for the Pacific Time Zone. Please adjust accordingly for your time zone. 
> If you cannot attend a workshop, try our CBT Training on MP4 video and MP3 audio. CLICK HERE to visit Digital Padesky Store (available 24/7)
– – – – – – –

Action-Packed CBT: More Walk Less Talk (Canada 2018)
October 22, 2018
@
9:00 am
–
October 23, 2018
@
4:30 pm
CDT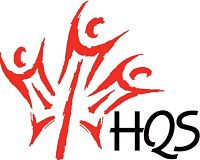 WINNIPEG, MANITOBA, CANADA
2 Day / 12 hour workshop by Christine A. Padesky, PhD. (Advanced Single Fee $315 until Sept 21). LINK to ONLINE BROCHURE (opens in new window)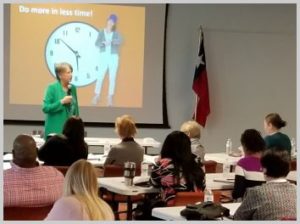 Action-Packed CBT: More Walk, Less Talk – a new "Show Me!" workshop
Is talking the best way to promote change and growth? We don't tell toddlers how to walk or ask them how they feel about walking. We encourage and support trial and error experience. How often do you leave a workshop feeling inspired but unsure how to do anything different in your next session?
The phrase, "action-packed CBT" describes a therapeutic approach that combines talk with active learning experiences embedded into each session. It is designed to make therapy more effective and to promote faster client change.
Padesky demonstrates a variety of action methods that can enhance cognitive behavioral therapy (CBT) and other forms of psychotherapy. Like her other "Show Me" workshops, she structures her teaching around clinical demonstrations rather than lectures. For each segment of the workshop, she demonstrates particular methods so participating therapists can see exactly how Padesky conducts "action-packed" CBT. Structured exercises help therapists learn through experience how to implement action-oriented approaches. Thus, "More walk and less talk." Even so, there is ample time for questions, answers, and discussion to promote a more complete understanding of how to apply these approaches with diverse clients in a variety of settings.
Action methods demonstrated in this workshop include: interactive writing/drawing, imagery, role playing, and behavioral experiments conducted both in and outside the office to test out beliefs and try new behaviors. A brainstorming section in the afternoon of the second day helps therapists discover how a variety of creative methods can be derived from these basic actions. Padesky guides workshop participants to develop a model over the course of the two days to help decide when to employ action approaches, when listening and talk are the best interventions, and what types of action are best suited to particular therapy purposes and goals. By the end of the workshop, each participant has an opportunity to construct an individualized action plan for one of their own clients whose progress in therapy has stalled.
Join us this fall to observe and practice a variety of actions that promote client learning. Experience how action-packed therapy helps maximize client engagement, discovery and change.
SPONSOR
HQS Professional Development
www.hqs-pd.ca
Barbara Quesnel, MSW, RSW
Barb@hqs.ca
REGISTRATION
www.hqs-pd.ca
DATE / TIME
October 22 – 23, 2018
9:00 am – 4:30 pm
WORKSHOP FEES – plenty of FREE parking
$315 Early Single (until Sept 21)
$295 Early Group (until Sept 21)
$340 Full Registration Fee
$320 Full Registration Group
$225 Full-time Student
THIS WORKSHOP IS INTENDED FOR
Mental health professionals and graduate students in mental health fields. Non-CBT therapists will learn ways to incorporate action-oriented CBT practices into therapy. Beginning and intermediate CBT therapists will discover ways to transform treatment protocols into live action therapy. More advanced CBT therapists are encouraged to identify one or two clients with whom progress is slow and keep these clients in mind throughout the workshop.
LEARNING OBJECTIVES
DESCRIBE two benefits of action-packed therapy
RECOGNIZE action opportunities within clinical interchanges
PLAN three actions appropriate to use with current clients
NAME two action methods that foster client engagement
DEMONSTRATE one action approach that is likely to enhance learning
IDENTIFY two action methods that help promote change
DEVISE in and out of office behavioral experiments
EXPERIENCE how collaborative writing increases client engagement
LINK imagery with in vivo change efforts